Scent of the Month | Tomato Leaf | June 2022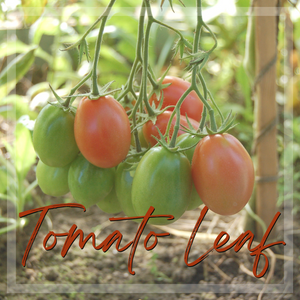 Travel back to your childhood summers with the herbaceous and floral aroma of this tomato leaf soy candle. The aromatic, fruity blend will evoke memories of fresh picked tomatoes and the sweet scent of freshly cut grass, perfect for any space in need of a natural refreshment.
The Tomato Leaf soy candle is a pleasing blend of fresh greens and woody notes, sure to surround you in your living room with crisp botanical notes of tomato leaf and wild herbs.  With its musky-earthen base-note, this lovely candle creates a calming environment that helps you unwind after a long day. 
Inspired by dewy green leaves on a summer morning in your own garden, this candle is perfect for the eco-conscious gardener or anyone who enjoys a fresh scent.
Here's what people are saying about it:
"Can't honestly believe this smell was so perfectly captured! I LOVE it!!"
-Kate C.
.
"A great earthy candle for the plant lover. I'm giving this to my mom who has a porch full of tomato plants."
-Danielle S.
.
"I love this candle, tomato leaf is such a unique scent for a candle! It smells just like holding up tomatoes on the vine to your nose and inhaling deeply. Definitely great for summer!"
-Madeleine G.
.
.
Curious? Try one out for yourself.
Click HERE to purchase